Full Access to the History of Ukrainian Intelligence
1/6/2021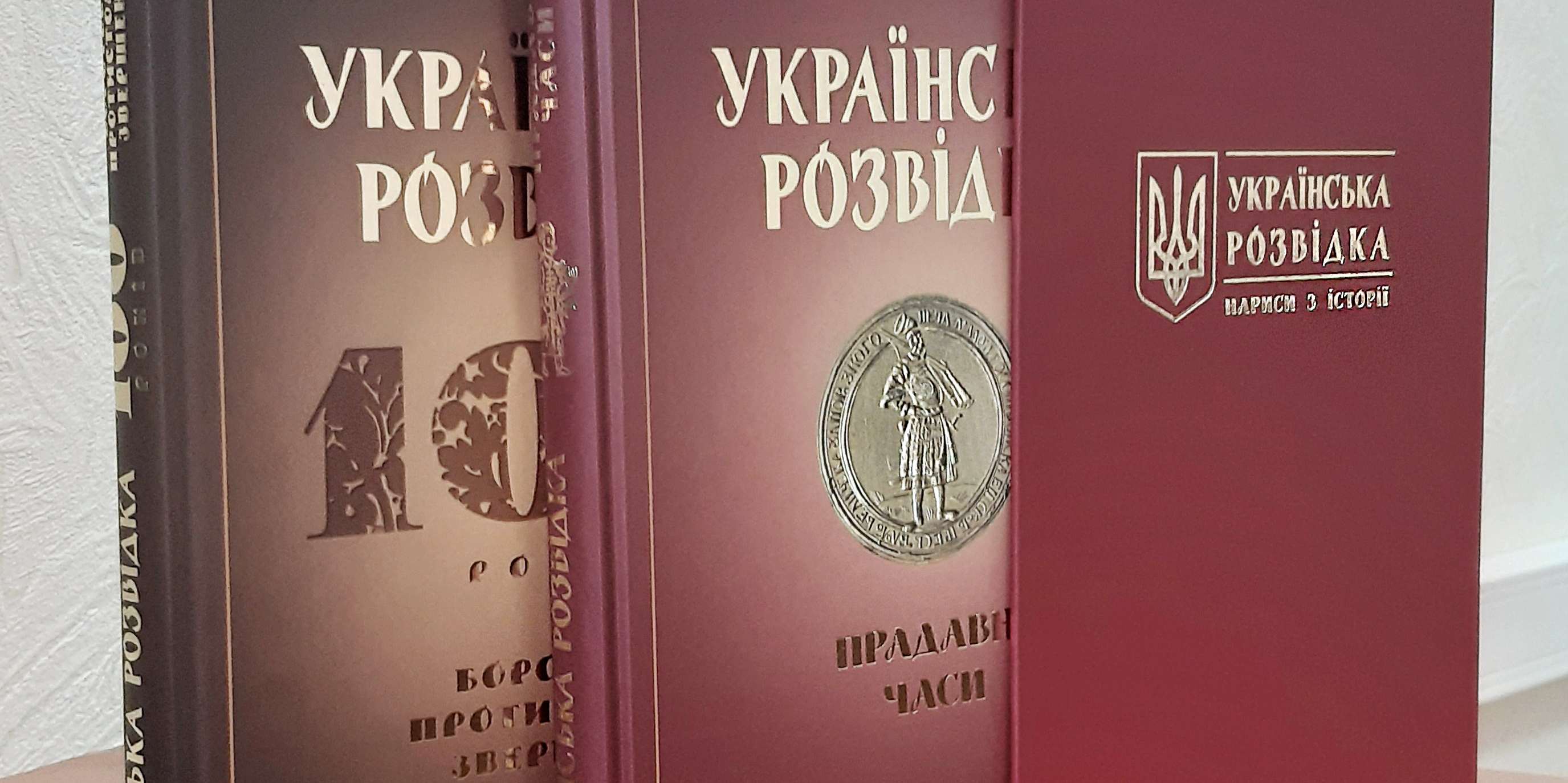 On the eve of the Day of the Foreign Intelligence of Ukraine, which is celebrated annually on January 24, the FISU is publishing a full version of the history of Ukrainian Intelligence from ancient times to the present in two books: "Ukrainian Intelligence. Ancient Times" and "Ukrainian Intelligence. 100 years of Struggle, Confrontation, Achievements".
It is a narrative of Ukrainian intelligence in the form of documentary chronicles, essays and stories based on chronicle sources, academic and popular science works of researchers of Ukrainian history, Ukrainian Army and national secret services, declassified documents from the archives of the Foreign Intelligence Service, domestic and foreign archives, memoirs and testimonies of direct participants in the events.
Did Prince Volodymyr the Great have spies among the Greeks? To whom of the Ukrainians were monuments erected in Vienna and Lviv for saving the capital of the Austrian Empire from capture by the Turkish army, and was the daredevil really involved in intelligence activities? Who obtained information for Bohdan Khmelnytskyi in the immediate surrounding of the Polish king? Why did Hetman of Ukraine Pylyp Orlyk use the code in correspondence with the Swedish King Charles XII and how did the current Ukrainian cryptanalysts manage to decipher it? Why did the Denikinites shoot dead a professional intelligence officer and the first Ambassador of the Ukrainian state to the Kuban People's Republic? How did the UPR intelligence manage to carry out its activities secretly for more than ten years during the Ukrainian government's exile?
The answers to these and other questions can be found on the pages of the two-volume book. It depicts the creation and development of intelligence in the lands of Ukraine, from the Eastern Slavs and Kyivan Rus to the Hetman Cossack state, as well as from the days of the UPR to the present day.
Special attention is paid to the formation of intelligence agencies during the Ukrainian Revolution of 1917–1921, as well as the activities of national intelligence units within the Ukrainian Military Organization, the State Center of the UPR in exile, the Organization of Ukrainian Nationalists and the Ukrainian Insurgent Army. Several chapters are devoted to the tense confrontation between these units and the Soviet security agencies, peculiarities of the foreign intelligence units' work during the existence of the Ukrainian SSR.
The latest period of formation and development of foreign intelligence during the independence of Ukraine — from 1991 to 2020 — has been systematized too. The books also analyze the activity of the Foreign Intelligence Service of Ukraine in the conditions of Russia's aggression against Ukraine, its modernization, reform in accordance with NATO standards, structural and personnel changes, etc. The full-coloured publication was prepared in cooperation with the ADEF-Ukraine Publishing House, which until recently allowed publication of certain fragments and extracts from books, but now the publication is available in full (for reference only) on the FISU website.