The US Intelligence Community: "Russia Remains a Major Source of Threats to the United States and the World"
4/16/2021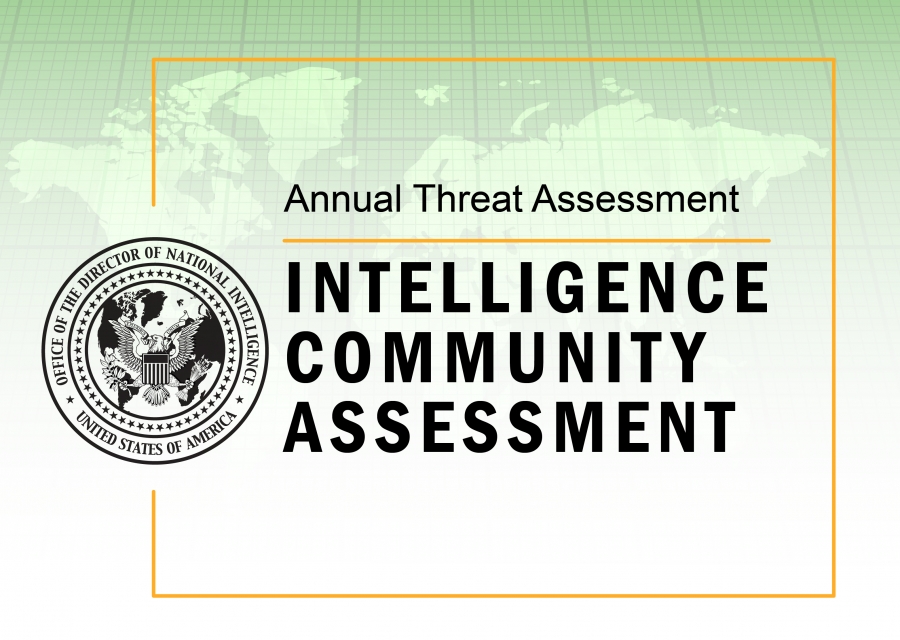 April 13, 2021, the Office of the Director of National Intelligence released an open part of the Annual Threat Assessment prepared by the US Intelligence Community. The report clearly identifies Russia as one of the main sources that threaten both regional and global security.
According to the US intelligence community, Moscow will continue to employ an array of tools to advance its interests in the world. These include: influence campaigns, intelligence and counterintelligence activities, military aid and combined exercises, mercenary operations, assassinations and arms sales, cyberattacks, using space programs, etc.
Russia will seek to expand its global military, intelligence, security, commercial, and energy influence and build partnerships with US allies and adversaries alike, in particular- it will be expanding its strategic cooperation with China.
It is pointed out that in the former Soviet Union, Moscow is well positioned to increase its role in the Caucasus, intervene in Belarus if it deems necessary, and continue destabilization efforts against Ukraine while settlement talks remain stalled.
The Uninted States' National Intelligence acknowledges that Russia presents one of the most serious intelligence threats to the United States, using its intelligence services and influence tools to try to divide Western alliances, preserve its influence in the post-Soviet area and increase its sway around the world.
Given Moscow's military posture and behavior —including military modernization, use of military force, and the integration of information warfare, — the Kremlin will continue to challenge the interests of the United States and its allies, — states the US intelligence community.