September 18, 2023 Ukraine and the World – Against russia's Aggression. Sanctions in Action
9/18/2023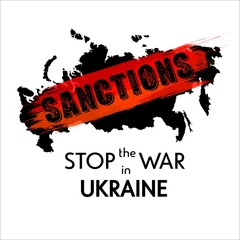 On September 18, the International Court of Justice in the Hague is resuming hearings on Ukraine's lawsuit against russia under the genocide convention. Not only will two parties that do not interact with each other either politically or diplomatically meet in the main court of the United Nations, but 32 other states have intervened in the dispute: 26 of the 27 EU countries will take part in the hearings (all except for Hungary). Plus Liechtenstein, Norway, Canada, the United Kingdom, New Zealand and Australia. Ukraine will speak on September 19 and 27, the rf will have the floor on September 18 and 25.
Minister of Foreign Affairs of Germany Annalena Baerbock has called for "fundamental reforms" of the United Nations to make the UN system "'fairer, more inclusive and more capable of acting".
"We are all wishing for a quick peace. But at the same time, we must recognize: if President Zelensky and the Ukrainians give up the fight, their country would not exist anymore. If President putin and russia laid down their weapons, we would have peace", said NATO Secretary General Jens Stoltenberg. At the same time, Stoltenberg stressed that Ukraine will need safety guarantees when the war ends, so that russian aggression against it does not happen again. Also, the Secretary General has no doubt that Ukraine "will become a member of NATO".
NATO Secretary General Jens Stoltenberg has called on Germany to increase defense spending against the background of russia's full-scale aggression against Ukraine.
NATO insists on increasing defense production to meet the demand for weapons and military equipment that has grown since russia's invasion of Ukraine, as allies are not only rushing to supply the Armed Forces of Ukraine, but are building up their own stockpiles of weapons as well.
Minister of National Defense of Canada Bill Blair has announced a contribution of CAD 33 million (USD 24.38 million) to the International Fund for Ukraine, through which military aid is purchased for our country.
Minister of Finance of Lithuania Gintarė Skaistė believes that the European Union should allocate more funds to support Ukraine in its revised long-term budget and replenish the EU's military mobility funds.
A group of four US Republican Senators (Tom Cotton, Roger Wicker, Susan Collins and Lindsey Graham) have sent a letter to President Joe Biden urging him to immediately provide ATACMS tactical missile systems to Ukraine.
Chairman of the Joint Chiefs of Staff of the United States, Mark Milley, doubts that the North Korea's possible supply of shells to russia will be of great importance for the course of the war against Ukraine.
Chair of the NATO Military Committee, Admiral Rob Bauer, has pointed out that problems on the battlefield and in the economy are pushing russia further and further into the arms of "unreliable players".
The United States' Ambassador to the UN, Linda Thomas-Greenfield, is convinced that moscow's interaction with North Korea "shows how desperate russia is".
"There are perhaps 20% or less (russian) forces left on our border with russia compared to before February 24, 2022. He (putin) took this risk because he knows that NATO does not threaten anyone, and he is busy in Ukraine", said Head of the Norwegian Armed Forces, Army General Eirik Kristoffersen.
Since February last year, the Czech Republic has provided 45 tons of humanitarian aid to the Ukrainian energy sector.
rf
In state clinics in moscow and st. petersburg, doctors have been banned from using Apple technology, chatting on WhatsApp and wearing smartwatches.
The cost of russian cars have set a historical record: at the end of August, the average price of a new car exceeded 1 million rubles, which is the highest figure in the history of observations in the rf. Over the month, russian cars have risen in price by more than 1%, and since the beginning of the year – by 4.5%. Record growth also occurred in the price of foreign cars: now they are sold for an average of 2.3 million rubles – having risen in price by 18% over the year.
In russia, children who have a disability and have lost their father are provided with only one pension – disability or the loss of a breadwinner. Parents consider this situation to be discriminatory and humiliating, because after the death of one of the breadwinners (usually the only adult working in the family), the family often reaches poverty, and the child's life deteriorates significantly. This problem has become especially acute over the past year and a half, with the beginning of the russian military invasion of Ukraine.
The first deputy head of the state duma committee on international affairs, chepa, put forward a proposal to close russia's border with European countries that have banned russian cars from entering their territory. "I think we need to take a number of economic steps in any case. Even if it harms our interests, we should toughly raise tariffs on those countries, and let our businessmen look for other markets", he stressed.
From September 18, russia will have restrictions on the ministers' leaving the aggressor country. This is allegedly due to the "increase in the incidence" of the coronavirus. Government representatives were advised to "reduce business trips - both abroad and in russia", the relevant recommendations were signed by deputy prime minister dmitry grigorenko. They decided to return to mandatory use of masks and respirators in the building of the russian government, as well as reduce the number of visitors and personal contacts between employees.
In russian pharmacies, the medication Prozac which is widely used to treat depression, has almost completely disappeared. Of the more than 2.4 thousand pharmacies in moscow, it remained in only four, out of 1.3 thousand in st. petersburg – in two, in other regions, including voronezh, novosibirsk, kazan, there is no this medication at all.
The saratov city duma invites residents of the city to report street advertising and the names of institutions written in foreign languages or using transliteration. The most active "photographers" were promised to be awarded with prizes. Experts believe that switching to the russian language will only lead to a further increase in the cost of advertising services.
russian schools are massively purchasing kalashnikov assault rifles, hand grenades and other military equipment for basic military training lessons, which are returning to the curriculum for the first time since the end of soviet times. Since January 2023, more than 240 million rubles have been spent on "equipment" for classes of the basics of civil defence in the rf, another 40 million rubles have been spent on the same "equipment" by paramilitary ("patriotic") children's clubs.
The cost of military equipment significantly exceeded the cost of purchasing equipment for ordinary school subjects: from January to September, russian schools spent more than 64 million rubles on equipment and inventory for chemistry, almost 11 million rubles – for physics, and 21 million rubles – for biology. On the equipment of computer science classrooms (not counting furniture) they spent 8 times less than on that for basics of civil defence – about 32 million rubles.
The russian federation is conducting mobilization processes among new graduates of technical colleges and vocational schools in the far east. They are offered a one-time payment of 600 thousand rubles, which is equivalent to 6,200 dollars, and financial support equal to 200 thousand rubles.
The governor of the primorsky territory, oleg kozhemyako, promised the schoolchildren to negotiate with Kim Jong-un and send them to the "pioneer camp" in North Korea.
In 2023, prices for tobacco products in belarus are growing almost 15 times faster than for other goods and services – by 42.9% versus 2.9%. From January 2011 to August 2023, tobacco products rose in price 21.6 times against the overall increase(6.8 times) in consumer prices during this period. Alcohol is also rising in price faster than other goods and services – this year it has become more expensive by 14.3%. For comparison, last year – by 12.8%. Since 2011, alcoholic beverages have risen in price almost 10 times.